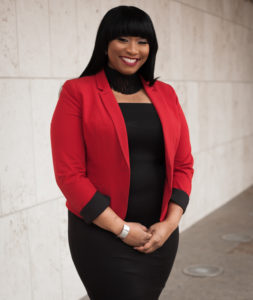 Shardae Shears (Roberson) is the owner, founder and CEO of Vivid Events. Coming from humble beginnings, I grew up simply baking cakes for family members and inviting family over to my parents house to celebrate loved ones. Always excited to plan a party, gathering or celebration to acknowledge others and their grand existence. After becoming a mother, planning my own baby shower and having a major involvement with my wedding plans, I organically realized I had an extreme passion for event planning. It became a pure desire and element of peace for my life.
I graduated from Central High School of Kansas City, MO in 2003, completed Cosmetology school while in secondary school, immediately after high school  I went on to study education at the University of Central Missouri. I graduated with a Bachelor of Science in Elementary Education with a minor in Health Education.Because of my passion for education, I have dedicated over 9 years of service to the Kansas City public school system. I have managed to uphold my responsibilities as an educator, hairstylist and "mom-preneur" to two young boys while being widowed young and a care-giver to my father.
My personal and professional goals are to plan and execute events for my clients and motivate dreamers to pursue their true passion and vision. While life transforms before my eyes; I am humbled and excited to see my visions and goals flourish as an entrepreneur. I have stepped out on faith and trusting God's plan.